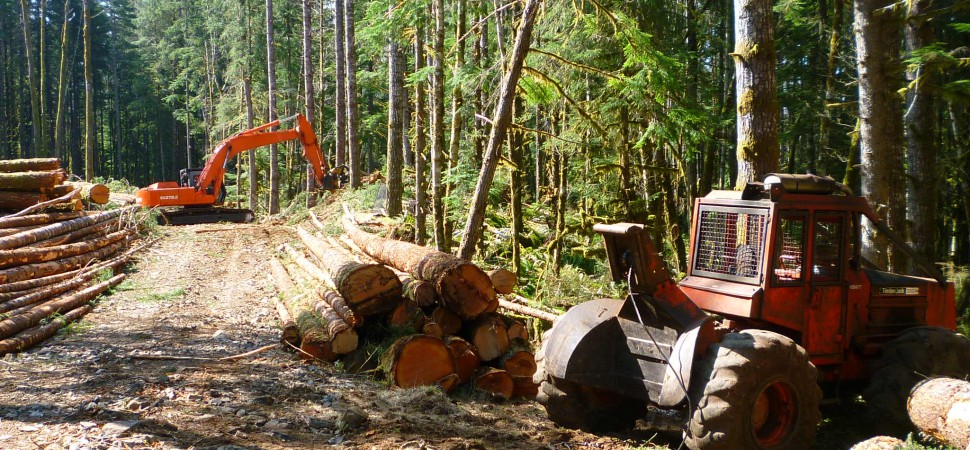 Econ Consulting has experience and expertise in all aspects of forest tenure management from licence acquisition to reforestation. We can also help to develop and maintain electronic and paper record keeping and information management systems. Our clients include woodlot licensees, community forests and First Nation's woodland licence holders.
Econ principals Wolfram Wollenheit and Sibylle Walkemeyer own and operate their own woodlot licence adding direct practical experience and innovative solutions to Econ's approach. In 2014 Wolfram and Sibylle received the award for innovation and excellence in woodlot management for the Coast region as well as the Provincial award for their commitment to long-term forest stewardship.
Econ is able to provide complete tenure management or selected services and problem solving as required.
Licence Acquisition (applications, assessments, valuations)
Private Land Removals (Woodlots)
Timber and Non-Timber Resource Inventories
Stakeholder Engagement
Timber Inventory Analysis and Sustainable Cut Calculations
Comprehensive Forest Management Plans
Forest Stewardship and Woodlot Licence Plans
Road and Timber Development Planning
Permit Acquisition
Pre-Harvest Mapping and Silviculture Prescriptions
Silviculture Surveys
Stand Tending Prescriptions
Project Management
Asset Inventory
Record Keeping and Information Management and Tracking